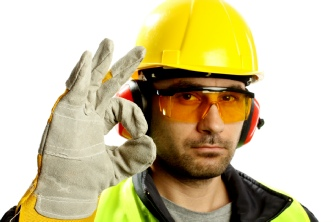 COACH Team
It's a team of people that have the purpose of making sure that the COACH Program© is functioning accordingly in the areas of responsibility. Depending on the organization, a COACH Team will be organized by facility, and another team will be centralized in order to deal with global information with a general perspective helping to accomplish their goals.
COACH Meetings
The COACH Team will get together regularly to discuss topics related to the COACH Program©. Document of reference: Agenda GN EN V3.
Best COACH
During the COACH Team meetings, the best COACH Card© is chosen, then registered in the meeting agenda and finally published on the board. Document of reference: Best GN EN V3.
COACH Moment
Is a periodic publication that the organization maintains, reinforcing safe behaviors and leading people by teaching them how to prevent at risk behaviors and conditions. Document of reference: Moment GN EN V3.
Team Observations
On each shift, some members of the crew are selected to perform team observations. The result of these observations is shared with everyone during the safety meetings. This responsibility is rotated on each shift and should include all personnel in the facility. Document of reference: Tour GN EN V3.
Feedback
It is important to share the information from the COACH Program© with all personnel within the organization, from the corporate level to all workers. Document of reference: Stats GN EN V3.
Retraining
Retraining helps ensure that personnel receive help from the organization to develop COACH Program© skills. The COACH Team monitors work behaviors and can even request retraining when needed. Document of reference: Retraining GN EN V3.
Participation and recognition
The COACH Program© is a tool that increases HSE Culture. For this reason it is important to recognize people that maintain an outstanding participation, since they become leaders that promote the delivery of HSE standards in the organization.
It is required to send the list of people that participate the most in the COACH Program©. This list is e-mailed to records@hsets.com, and these people receive a special certificate and are public recognized.
Awards are given to people that deliver the following amount of COACH Cards© per calendar year (from January till December). Document of reference: Award GN EN V3.
COACH Silver 750 COACH Cards

COACH Gold 1000 COACH Cards

COACH Platinum 1450 COACH Cards
Training Refresher
Each year a COACH Program© refresher is performed in all levels. It should not take less than 2 hours to complete, and it can be done online or in a classroom. This refresher includes an evaluation that will help determine the knowledge level that personnel will have in COACH Program©.