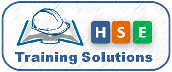 The COACH Program© is the result of a series of leadership strategies, risk management, psychology, communication and success strategies that all together make a powerful and effective prevention tool based on human behavior.
Is the base of any prevention program, it's the force that empowers all other strategies. For leadership to be successful, it should be visible and permanent. All leaders are required to participate, and managers and supervisors should permanently support the COACH Program© and lead by example complying with HSE standards and program activities.
Is oriented to risk identification and possible consequences, we can't control what we don't see. Organizations such as OSHA, ICONTEC, OIT, IOSH, ANSI have described in their documents a number of risks in their work environments. The COACH Program© includes risks that are present in all major organizations. There are some activities that will include extra risks, and such organizations should select additional measures to identify and control them.
The COACH Program© it is based in behaviors and psychology is important to help identify trends in which human beings learn and behave in different situations.
For this particular case, two very well known concepts will be used; these are: first, the Maslow Needs Hierarchy which indicates a list of needs in different levels, that human beings need to accomplish to be satisfied with each one of those levels and the second is the ABC Behavior Model from Dr. E. Scott Geller teaches us how humans can mold their behaviors according to three components: Activator, Behavior and Consequence. This last component molds our behavior.
Communication is essential to achieve success in any activity. There are two types of communication: Verbal and non verbal (written, body language, signs). Independently from the COACH Program© Communication, there are special skills that should be considered to allow communication to be effective, constructive, clear, consistent, self explanatory, on time and getting some feedback.
These are activities that help the COACH Program© to remain and grow within an organization. Such activities have been tested independently and have demonstrated to be effective helping achieve results. Part of these activities is to form a COACH© Team, performing mentoring practices, scheduled meetings and re-training when necessary.
All together all these activities are part of a powerful and successful strategy that prevents incidents when applying the COACH Program©.


Our mission is to be your preferred option to accomplish your training goals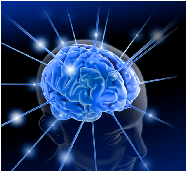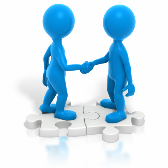 Download
Training Topics
Materials & Investment
Implementation Phases
Here you can download COACH Program© information
Here you can download COACH Program© information
Here you can download COACH Program© information
Here you can download COACH Program© information
Here you can download COACH Program© information
Here you can download COACH Program© information
Here you can download COACH Program© information
Here you can download COACH Program© information